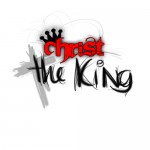 This week I am going to dedicate my posts to my pre-homily preparation for the upcoming celebration of the Solemnity of Christ the King.
Perhaps a good place to start is at the beginning and thanks to site called – www.churchyear.net – here is a bit of the history of the feast day. If you are in an adventurous, or intellectual mood and would like to read the actual Papal Encyclical by Pope Pius XI click on the link in below.
Please feel free to e-mail or post comments with ideas you think could be included in the homily!
"Pope Pius XI universally instituted The Feast of Christ the King in 1925 in his encyclical Quas Primas. Pope Pius connected the denial of Christ as king to the rise of secularism. At the time of Quas Primas, secularism was on the rise, and many Christians, even Catholics, were doubting Christ's authority, as well as the Church's, and even doubting Christ's existence. Pius XI, and the rest of the Christian world, witnessed the rise of dictatorships in Europe, and saw Catholics being taken in by these earthly leaders. Just as the Feast of Corpus Christi was instituted when devotion to the Eucharist was at a low point, the Feast of Christ the King was instituted during a time when respect for Christ and the Church was waning, when the feast was most needed. In fact, it is still needed today, as these problems have not vanished, but instead have worsened.
Pius hoped the institution of the feast would have various effects. They were:
1. That nations would see that the Church has the right to freedom, and immunity from the state (Quas Primas, 32).
2. That leaders and nations would see that they are bound to give respect to Christ (Quas Primas, 31).
3. That the faithful would gain strength and courage from the celebration of the feast, as we are reminded that Christ must reign in our hearts, minds, wills, and bodies (Quas Primas, 33).
Christ the King Sunday used to be celebrated on the last Sunday of October, but since the calendar reforms of 1969, the feast falls on the last Sunday of Ordinary Time, which is the Sunday before Advent. It is fitting that the  feast celebrating Christ's kingship is observed right before Advent, when we liturgically wait for the promised Messiah (King)."