It is interesting how the internet connects folks and stories. I found this post in a weekly newsletter I get about happiness and it turns out they reprinted from the Huffington Post who got it from a blog called the Daily Moxie. Anyway, the list below is from a wonderful article written by Jocelyn Kelly.Jocelyn also attached a quote for each lesson.To read the article please click here. To enjoy a snapshot of Jocelyn's wisdom have a look below: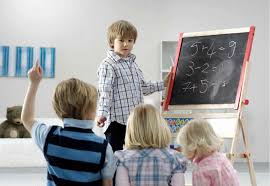 1. Every day is a fresh start.
"Isn't it nice to think that tomorrow is a new day with no mistakes in it yet?" – L.M. Montgomery.
2. Creative pursuits are fun and good for you.
"Happiness lies in the joy of achievement and the thrill of creative effort." – Franklin D. Roosevelt
3. Be courageous.
"Life shrinks or expands in proportion to one's courage." – Anais Nin.
4. Laugh every day.
"A day without laughter is a day wasted." – Charlie Chaplin
5. Be active.
"Play energizes and enlivens us. It eases our burdens. It renews our natural sense of optimism and opens us up to new possibilities." – Stuart Brown
6. Nurture friendship.
"In the sweetness of friendship let there be laughter, and sharing pleasures. For in the dew of little things the heart finds its morning and is refreshed." – Khalil Gibran
7. Be the hero.
"Above all, be the heroine of your life, not the victim." – Nora Ephron
8. Scars are badges of honor.
"Every day you either see a scar or courage. Where you dwell will define your struggle." – Dodinsky
9. Try new things.
"Man cannot discover new oceans unless he has the courage to lose sight of the shore." – Andre Gide
10. Notice the little things.
"Enjoy the little things, for one day you may look back and realize they were the big things." – Robert Brault