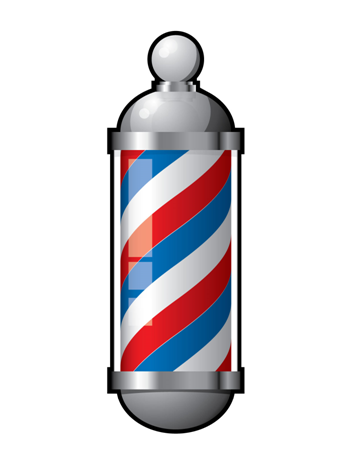 Today is my birthday and to celebrate, I got my haircut. My local barbershop is closing its doors, and I have been going to Vincent's for 27 years. The first time I took my son there he was 3 years old now he is a grown man of 30.
The  barbershop remains one of those places where we  mark the passage of time. For many of our big moments in life  we want or need a haircut so we can look presentable. Here are a few haircuts I remember:
The one with my three year old son (if you have a kid you have this picture) looking terrified as a stranger with scissors approaches and you can see that look in his eyes as he wonders what is going on?;
The one to get ready for my daughter's baptism;
The ones before the funerals of my parents and brother who all died unexpectedly;
The one for the  job interview that led to a  job offer at Apple Computer which I eventually turned down. I can't even bear to look at their stock price;
Those special one's with my son sitting beside me because we had both passed the acceptable length for hair as set down by the hair patrol in our house;
The one where I found out Lucky, one of our favorite barbers, had died of cancer;
The one where I heard all about the upcoming World Cup- even though I don't follow the soccer;
The one where I got a brush cut (if they still call them that) as a way to prepare for the battle of a lifetime that would cost the love of my life all her hair;
And the one today, on my 57th birthday and the last one at Vincent's Barber shop.
Thanks to all the guys for the haircuts of a lifetime.
Now I need to find a new place because even though all my hair has turned gray it still grows like a weed.