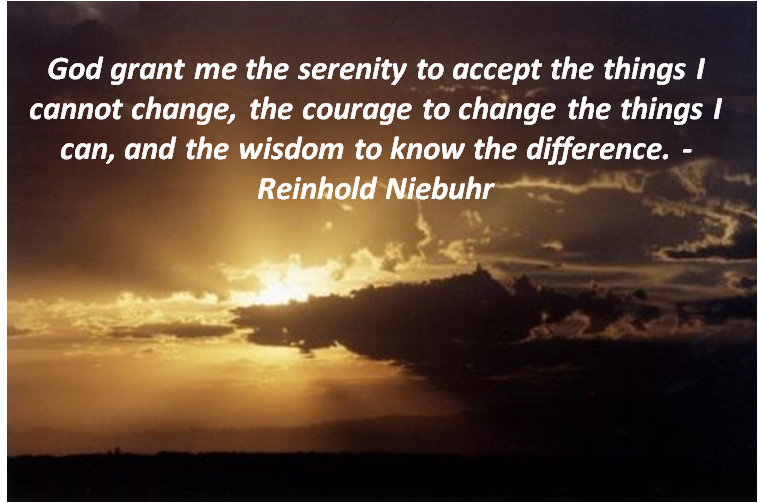 This well known prayer helps on put change into perspective. It has been in use by AA since the 1950's .
This short reflection is generally attributed to the theologian Reinhold Niebuhr and came to be known as the Serenity Prayer although the author originally did not give it a title.
My dad was the first one to teach me this prayer. He shared with me how it had helped him deal with changes and the struggles in his life.