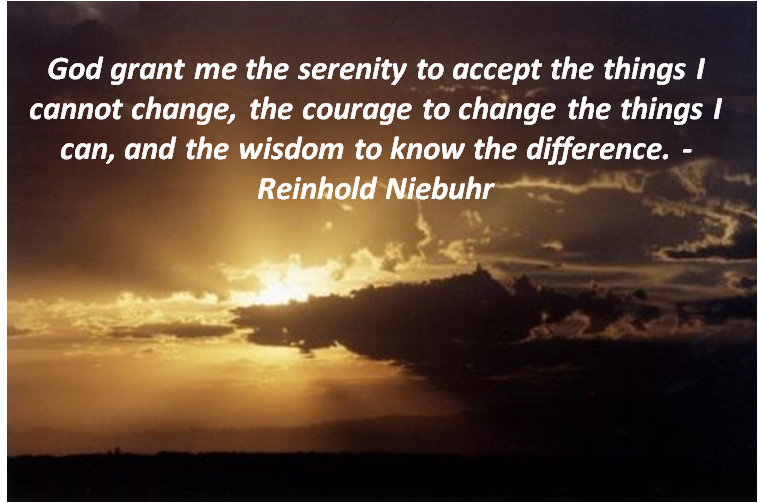 A friend of mine sent me an e-mail in response to an earlier post titled the Courage to Change which was based on the Serenity Prayer .
Here is the e-mail from Debbie:
The rest of the story…… The Twelve Step Programs took this prayer and embraced it as a 'golden nugget' in times of great change. It is indeed a gem, a diamond in the rough especially for those whose hope for change lies completely in their relationship with their God of their understanding. Reinhold Niebuhr had written more to this prayer, but likely because of its length as been overlooked by many. In its completeness this prayer offers even more insight and wisdom.
It's just a rock solid way to live. Thanks for the reminder Mike!
God grant me the serenity to accept the things I cannot change;
courage to change the things I can; and wisdom to know the difference.
Living one day at a time; Enjoying one moment at a time;
Accepting hardships as the pathway to peace; Taking, as He did, this sinful world as it is, not as I would have it;
Trusting that He will make all things right if I surrender to His Will;
That I may be reasonably happy in this life and supremely happy with Him Forever in the next.
Amen.
–Reinhold Niebuhr