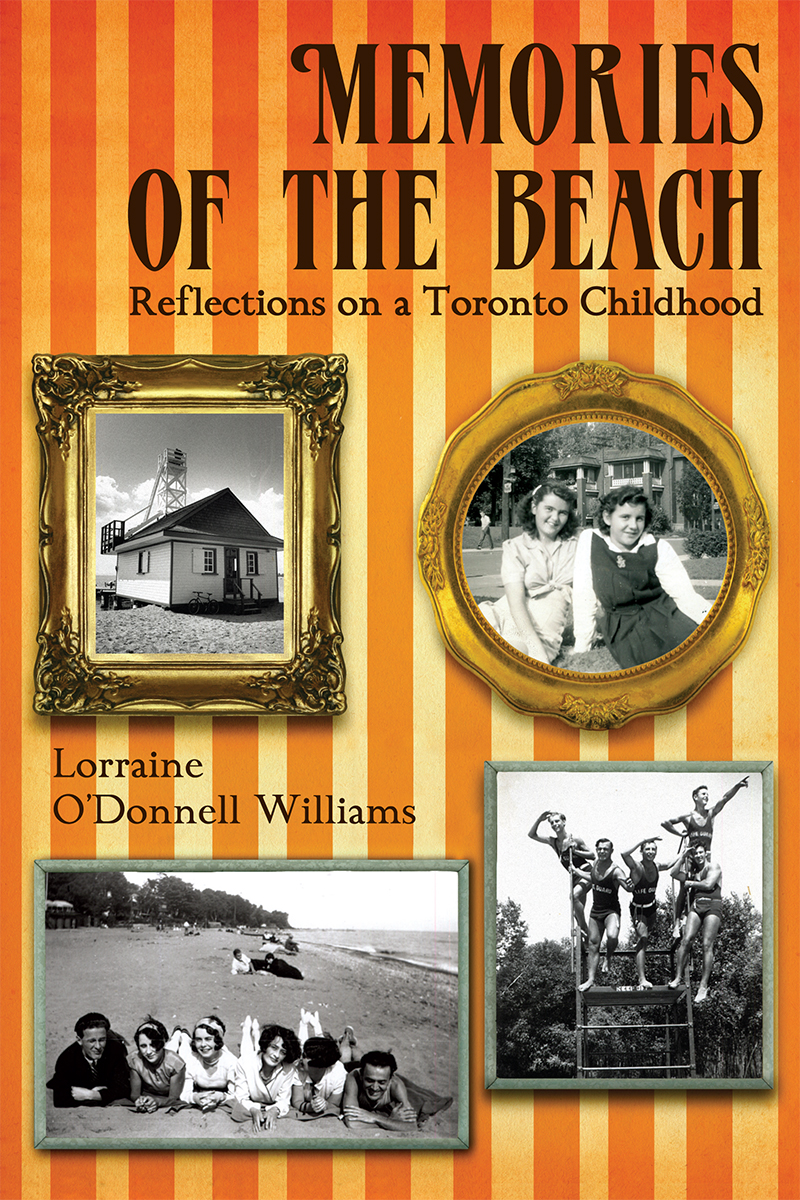 One of the things I truly admire in people is the skill of writing. It is not a gift I was particularity blessed with but one person who has this talent is a friend of mine- Lorraine O'Donnell Williams.
Lorraine, is a member of St. Patrick's in Markham and is one of those people every parish has or should have as part of the congregation. She seems to always be at the church, working tirelessly on any number of activities that bring life to the community. She is also a fabulous writer and her newest book- Memories of the Beach:Reflections on a Toronto Childhood– is an engaging look back at life in the 1930's and 1940's in what is now a trendy area of Toronto called the Beaches.
Lorraine grew up in the storied Beach district of Toronto, with its amusement park, racetrack and other entertainments. Her fun glimpses into 1930s and 1940s Toronto and its residents leave a delightful impression of one of Canada's major cities. Her Irish-French Canadian Catholic family, with its all is lovable quirks, brings the tale to life through its familiar-to-all cycle of daily life at the Balmy Beach Canoe Club, St. John's and St. Joseph's Convent school, music and drama classes, She's challenged to make sense of what's happening in the late depression and World War II adult world around her. Many photos! (available at all book stores including the Itinerant Preacher Bookstore or call Lorraine 905-294-9409)
Michael Bedard, author of the Governor General Award-winning Redwork comments that "In this richly rendered memoir of a Catholic girl growing up in Toronto's Beach community in the 1930s and 1940s, Lorraine Williams not only vividly captures the feeling of a more innocent age, but at the same time touches on a universal truth — that the place in which we are nurtured forms an integral part of the person we become. Simply wonderful." –This would be a great book to  read while at the beach or cottage this summer.