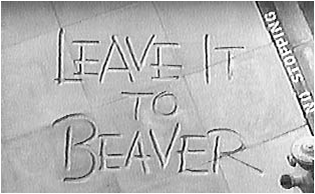 I received an e-mail after my homily last weekend which I titled- WTH: "What the Hell". In the homily, I reflected on a story I had heard on a podcast about a young man, his mother who thought she was dying, and that she was going to hell. It impacted me because I could hear my own Catholic mother's voice in these words.
Here is the very thoughtful e-mail:
Hi Deacon Mike,
Just a quick note to say I really enjoyed your homily. I usually do. Don't be too hard on your Mother, though I think the world could use more people like that living their lives as if hell did exist. It is something society and the church has lost over the last 50 years.
Regards,  "L"
My friend observes that things have changed over these past 50 years. Many in our churches today long for those "good old days" when things seemed simpler, and it was easier somehow to tell right from wrong.
I wrote back to my e-mail companion assuring him/her that I was not trying to be hard on my mother. She was a wonderful faith filled person. What confused me was her attitude about hell.
I have to admit that as someone who has lived in both pre/post Vatican II I do not see much advantage to looking backwards and lamenting the past. It seems to me that when I look back I almost always do so with rose-colored glasses.
More on this in the weeks ahead- big thanks for the e-mail as it  got me to thinking about if we would be better off going back to 1950/60s.
For example- Was life really like the clip below when I was a kid? (Check out more about Leave it to Beaver, one of my favorite shows of all times.)