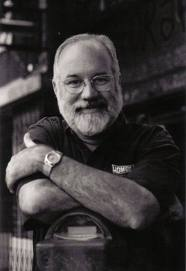 A couple of friends of mine sent me two links to stories about Fr. Greg Boyle who is a person I have come to admire for his work with gangs in LA. It is more than his work however that interests me about Fr. Greg. It is his grasp of the gospel and how we are called to live it as followers of Jesus.
The The first link will take you to a blog posting of a young Jesuit priest Fr. Joe Simmons.  I can identify with his reflections on meeting his 'hero' Fr. Greg.
Click here to read about a case of hero worship.

The second link is to an article about Boyle in the Catholic News Agency. Below are a few quotes from the story that speak to living the gospel:
"Living the Gospel is about standing with the demonized, so that the demonizing will stop; standing with the disposables so that the day will come when we stop throwing people away,"
A second quote from Fr. Greg on living the faith:
"What you want to do in living the faith, is…take seriously what Jesus took seriously. And what's the motivation behind living the Gospel, and accompanying the poor, and doing what we do here? It's all based in absolute love, there isn't any fear; it's not driven by fear."
And finally a reflection on some recent words by Pope Francis:
"There was a homily [Pope Francis] gave the other day…about making messes, and being comfortable with mess."

"As long as you're trying to live the Gospel, you going to make mistakes," Fr. Boyle emphasized, but "the measure of our help always is how expansive, and how spacious is our response. That's a response that more greatly resembles the God we in fact have."
Words and ideas to think about in this year of faith.