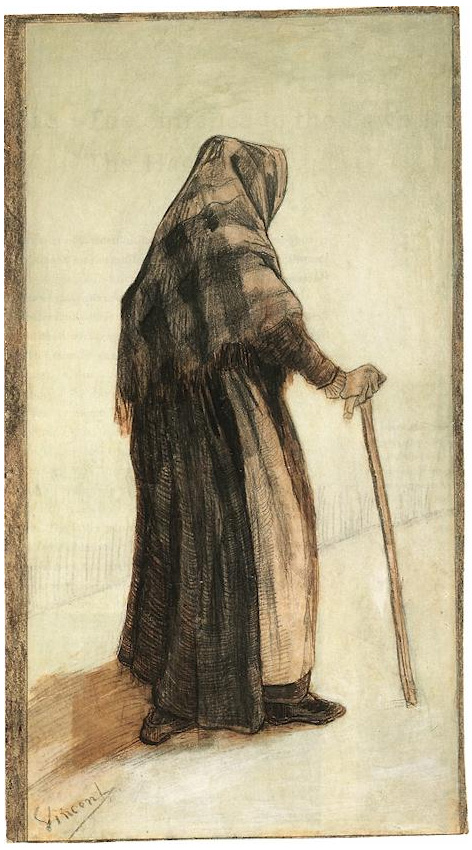 Click Here for a Printer-friendly copy: 25th Sunday of Ordinary Time Year B
The following story comes from the book the 7 Habits of Highly Effective People. Dr. Stephen Covey uses this well know tale as an illustration of what he calls principles or the natural laws of life.
It is a true story told by an ex-navy officer who was on the bridge of the largest battleship of the fleet with his captain one dark and stormy night.
Here is his story:
"Two battleships assigned to the training squadron had been at sea on maneuvers in heavy weather for several days. I was serving on the lead battleship and was on watch on the bridge as night fell. The visibility was poor with patchy fog, so the captain remained on the bridge keeping an eye on all activities.

Shortly after dark, the lookout on the wing of the bridge reported, "Light, bearing on the starboard bow."

"Is it steady or moving astern?" The captain called out.

Lookout replied, "Steady, captain," which meant we were on a dangerous collision course with that ship. The captain then called to the signalman, "Signal that ship: We are on a collision course, advise you to change course 20 degrees."

Back came a signal, "Advisable for you to change course 20 degrees."

The captain said, "Send, I'm a captain, change course 20 degrees."

"I'm a seaman second class," came the reply. "You had better change course 20 degrees."

By that time, the captain was furious. He spat out, "Send; I'm a battleship. Change course 20 degrees."

Back came the flashing light, "I'm a lighthouse."

We changed course.
The lighthouse in the story represents basic truths about the world. These laws can be called principles.
They hold firm. They are based on truth, and we ignore and challenge them at our own risk.
Jesus' primary messages are almost always focused on Principles, on the right ways to live one's life if we want to be considered good and faithful servants.
Today's gospel is an example of this way of teaching.
The apostles were arguing among themselves about who is the greatest.
Jesus in a few words teaches us a foundational principle of life and what it takes to be one of his followers when he says to us:
"If anyone wishes to be first, he shall be the last of all and the servant of all."
In today's gospel, Jesus gives us the principle of Christian Humility.
The opposite of this is pride. If we ignore the call to live simply, to practice our faith with humility, we will find ourselves in danger of running our ship up against the rocks.
Pride will cause us to lose our way only to find we have lived a life without meaning.
To be a HUMBLE servant to all is a fundamental building block of our faith. I believe one could make a convincing argument that living a life as a humble servant is the most important teaching of Jesus.
I often imagine what the end times might actually look like. In my version, there is a pre-announcement of sorts and the world is ready for his arrival.
When Jesus touches down, he decides to make a quick stop at the Vatican. When shown the library of all the great books written about his teachings, Jesus wonders to himself; "I didn't think what I was saying was all that complicated."
When he arrives in Toronto, he finds that the Cathedral and churches are packed. The bishops, priests and deacons are all decked out in their finest robes. If Jesus drops by, and I am not convinced he would, he would tell the assembled that he can't stay long because he needs to visit Grace's house.
The cardinal looks at him puzzled and asks, "Who is Grace."
Grace is a real person and a parishioner here at St. Patrick's. I don't know her well, and she would be very upset that I am talking about her (which is why I have changed her name). I won't tell you how old she is except to say she was a small child when Queen Elizabeth II was born some 87 years ago.
For the past five years on this Sunday, Grace has made her way into the large hall to volunteer to help with our community dinner programs run by the Social Justice Ministry and Friends of Dismas.
Grace commits to cooking one casserole a month for the Keele Halfway house dinners.
Grace is a quiet woman.  There are only a few people at St. Patrick's who know her.
Does her single casserole change the world? NO. Does it even change one person? No one knows for certain.
Why in the world would I believe that Grace is the first-person Jesus wants to see when he returns at the end of time?
Christ spells it out in today's gospel:
"If anyone wishes to be first, he/she shall be the last of all and the servant of all."
To be a follower of The Way, a follower of the Christ is quite simple, although it is not easy.
Mother Teresa captures it with simplicity when she says:
"Let us touch the dying, the poor, the lonely and the unwanted according to the graces we have received and let us not be ashamed or slow to do the humble work."
Today is an opportunity for each of us to show we are not ashamed to do the humble work.
If you have the graces, the gifts, to be able to help feed the stranger, then, please take a moment after mass to come into the large hall and sign up.
Another mentor of mine is Henri Nouwen. I would like to conclude with this small reflection he offers called The Mosaic That Shows Us the Face of God.
A mosaic consists of thousands of little stones.  Some are blue; some are green; some are yellow; some are gold.  When we bring our faces close to the mosaic, we can admire the beauty of each stone.  But as we step back from it, we can see that all these little stones reveal to us a beautiful picture, telling a story none of these stones can tell by itself.

That is what our life in community is about.  Each of us is like a little stone, but together we reveal the face of God to the world.  Nobody can say:  "I make God visible."  But others who see us together can say:  "They make God visible."   Community is where humility and glory touch.
Today the people of St. Patrick's are a community where humility and glory touch. Thank you for making the face of God visible.