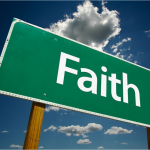 I would like to thank the teachers from the Catholic Schools in St. Patrick's parish for the opportunity to speak to them today at their Faith Day retreat.
The Theme of the Day was: Walking in the Light of Christ. This is the first run through of a presentation I am working on that came out of an earlier homily called:What does it take to be a member of Christ's church?
The talk is titled The 4 Non- Negotiables.  For those in attendance who would like a copy please click on the link below.