I find that when I imagine myself as part of the gospel story I am impacted in different ways.
In Luke's story of the final moments of the crucifixion it may be easy for many of us to put ourselves into the place of Dismas the Good Thief.
In times of great stress and difficulty, we reach out to Jesus. We finally trust enough to put everything into His hands. We find the courage to ask for his love, and we find that Christ's love is unconditional regardless of our shortcomings and flaws.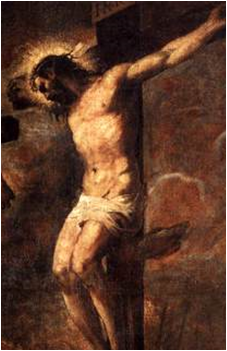 The real challenge is becoming Christ for another in a similar situation.
I was in a small faith sharing group about a month ago and one of the members said that he prayed that the men and women in prison or halfway houses would find the light of Christ. I thought to myself that the real call as a disciple is to be the light of Christ to the stranger.
It is a choice we can all make, and I think it needs to be a part of telling the story of Christ the King.